BIOBLITZ INFORMATION
E Komo Mai.   This year's "mini" BioBlitz offers a fun and hands-on opportunity to observe and document the biodiversity that thrives in the lava flows and native rainforests of Kīlauea and Mauna Loa Volcanoes.  Themed E Ho'omau, we perpetuate our links to the living environment through experiencing and learning about the amazing plants and animals in the park.  Individuals and organizations at the forefront of conservation, science and traditional Hawaiian culture will lead participants on a variety of field trips.
Bioblitz field trips scheduled from 7 am to 1 pm at various sites (see map of proposed sites).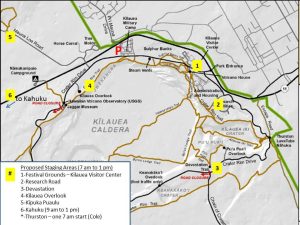 Choose one or more of the field inventories listed below.  Registration is required and all inventories are FREE.
NOTE:  Please do not sign-up for multiple inventories that are happening during the same time slot.  Space is very limited, and it is physically impossible to attend two inventories at the same time.  Mahalo!