LEARNING ADVENTURES IN AND AROUND HAWAI'I VOLCANOES NATIONAL PARK
volcanology – geology – ecology – botany – wildlife – Hawaiian culture – archeology – history – hiking –birding – photography- service learning projects – more
SUPERINTENDENT'S MESSAGE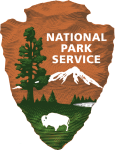 "Hawai'i Volcanoes Institute shares the park's educational mission as a partner providing quality programs that inspire and engage people in the understanding, appreciation, and stewardship of this remarkable national park."
– Cindy Orlando, Superintendent, Hawai'i Volcanoes National Park
We have over a decade of experience offering field seminars in and around Hawai'i Volcanoes National Park—where natural wonders abound.  Our expert instructors and naturalist guides have a gift for bringing their subjects to life and engaging students of all ages.  Whether you are an island resident or visitor from afar, we invite you to join us for an active educational adventure in this dynamic volcanic landscape.
Hawai'i Volcanoes Institute's wide-ranging educational offerings are designed to enrich your experiences of Hawai'i's geology, biology, history, and culture. In Hawai'i Volcanoes National Park we see the earth being born. We marvel at the uniqueness of plants and animals that evolved only here. Dramatic and varied island ecosystems range from undersea habitats to glaciated landscapes above 13,000 feet. We see evidence of the first peoples who reached these islands centuries ago and a thriving contemporary Hawaiian culture deeply connected to this heritage and this land.
Hawai'i Volcanoes Institute provides many lenses through which to view and understand this special place.  Institute instructors, all experts in their fields, make our programs come alive.  Scientists offer the latest insights into volcanic processes and geologic history.  Naturalists explain how isolation bred endemism and unique species were born.  Hawaiian cultural practitioners share stories and legends, oli (chant) and mele (song), and the ancient art of hula.
We invite you to join us on an adventure you won't forget.  Whet your curiosity.  Be inspired.  After all, where else can you explore some of the newest land on the planet?
HAWAI'I, THE BIG ISLAND
From deep beneath the earth's crust to high in the heavens above, Hawai'i, the Big Island, has inspired awe in everyone from ancient civilizations to curious schoolchildren. We are active volcanoes, star-filled nights, diverse climates and ancient civilization. We offer unique access to nature at its most powerful and raw. We are for people who want to explore and experience wonder. We inspire awe in travelers and give them bragging rights to last a lifetime.
Upcoming Institutes: