LEARNING ADVENTURES IN AND AROUND HAWAI'I VOLCANOES NATIONAL PARK
volcanology – geology – ecology – botany – wildlife – Hawaiian culture – archeology – history – hiking –birding – photography- service learning projects – more
SUPERINTENDENT'S MESSAGE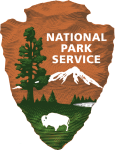 "Hawai'i Volcanoes Institute shares the park's educational mission as a partner providing quality programs that inspire and engage people in the understanding, appreciation, and stewardship of this remarkable national park."
– Cindy Orlando, Superintendent, Hawai'i Volcanoes National Park
Hawai'i Volcanoes Institute field seminars provide inspirational experiences in the great outdoors. Whether you are an island resident or visitor from afar, we invite you to join us for fun field trips and active educational adventures.
Educational programs are offered for large groups K – 12.
Call for pricing, 808-985-7373.
Upcoming Institutes