OUR MISSION
To support the National Park Service in the protection, preservation, and interpretation of the natural and cultural resources at Hawai'i Volcanoes National Park for the enjoyment of current and future generations.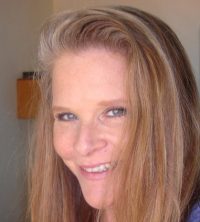 Elizabeth Fien
President & CEO
Elizabeth is the first to hold the position of President & CEO for the Friends. FHVNP was previously managed by an all-volunteer board of directors. She has been with the organization since 2012 and previously served as its Education & Outreach Coordinator, Director of Development and Executive Director.
Elizabeth brings to the FHVNP a 25 year track record of successful leadership, management and fundraising. She spent the early part of her career in legal health care management with Rocky Mountain Health Care Corporation in Denver. After moving to Hawai'i in 1995, she worked as a non-profit consultant raising funds for Bridge House, Friends of Waimanalo Library, and the Waimanalo Health Center, where she served as Board President from 2007-2009.
"I am humbled and honored to help lead and collaborate on the important work that lies ahead for the Friends – an organization that has made such a difference to all of us who love Hawai'i Volcanoes National Park and this part of Hawai'i," Fien said. "With ambitious goals to engage more youth in the park, balance the visitor experience and use with resource protection, and strengthen community involvement and support, the Friends of Hawai'i Volcanoes National Park is an exciting place to be."
Elizabeth lives in the Discovery Harbour subdivision and enjoys spending time with her son, daughter and 2 grandsons. She is passionate about the park, forest restoration and in her spare time enjoys fiction writing, designing, and making jewelry.
---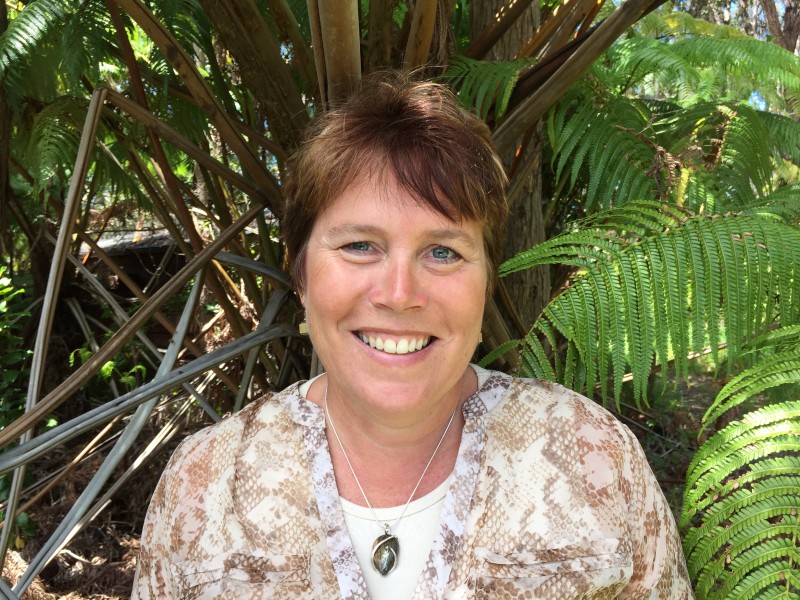 Ellen Quier
Finance Manager
After her first trip to Hawaii in 2006 she knew this is where she wanted to call home. Ellen moved from Pennsylvania to the Big Island in 2010. Ellen and her husband, Sterling reside in the home they built in Hawaiian Ocean View Ranchos. Prior to moving to Hawaii, Ellen spent 25 years working in a financial analyst role in multiple industries, from publishing, medical device company, food distribution, medical care, and transportation. She also served as a real estate tax collector and treasurer for a cemetery. Ellen previously worked part-time with the Friends in 2011-2012. Most recently, she was a data analyst at West Hawaii Community Health Center for the past 3-1/2 years. In her free time, Ellen enjoys golf and exploring the island with their Rhodesian Ridgeback, Dexter.
---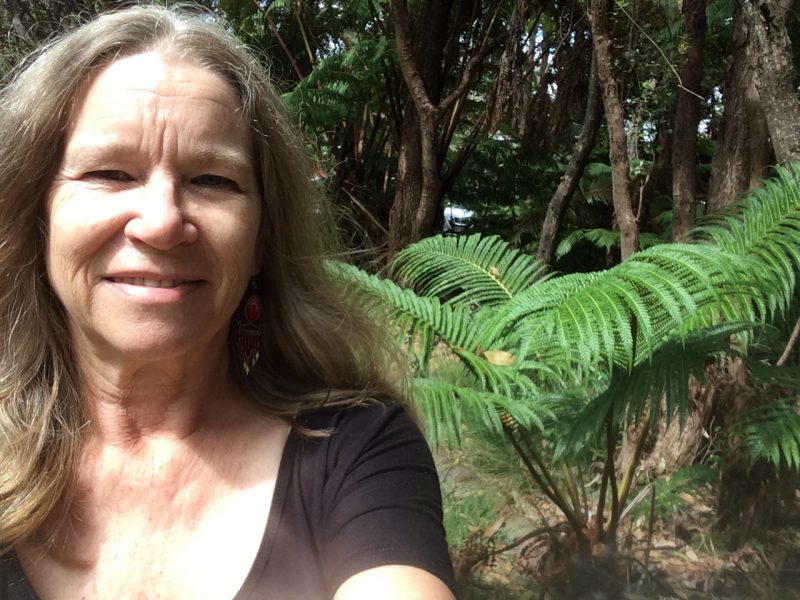 Lynette Smith
Executive Assistant
Lynette Smith joined the Friends as their Executive Administrative Assistant in April of 2016. Lynette brings a wealth of experience in front office management, accounting, sales and admnistration. Lynette is a long time resident of Hawai'i (over 30 years), and lives in Mountain View with her husband and daughter. Lynette loves hiking, and if you are out and about in the park, don't be surprised if you find her on one of the many park trails.
---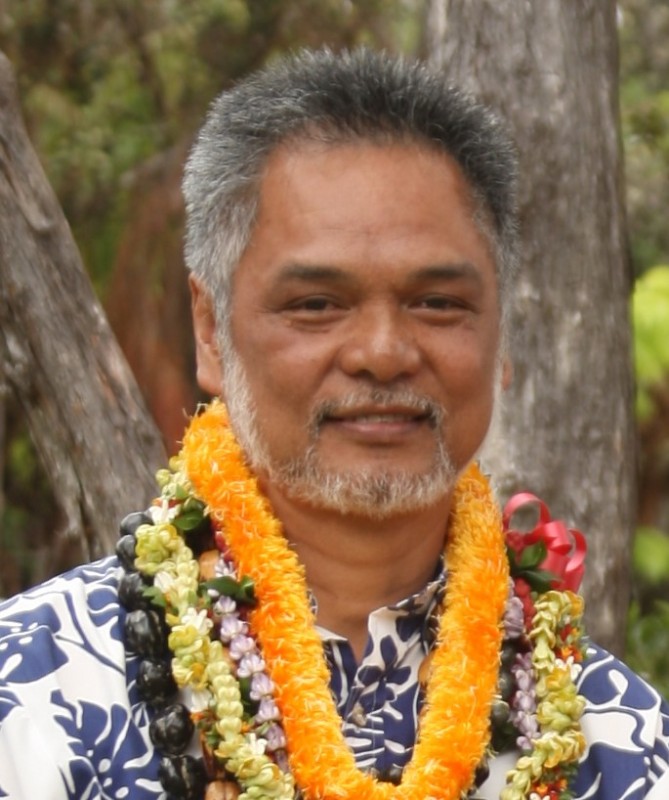 Ab Kawainohoikala'i Valencia
Cultural Consultant
Kumu hula Hālau Hula Kalehuaki'eki'eika'iu ma Honolulu a me Kīlauea
Ab passed away in 2017, but he will always be a part of the Friends!
If you wish to do an honorarium for Kumu, those donations will go to rebuilding the Hale at the pa hula.
---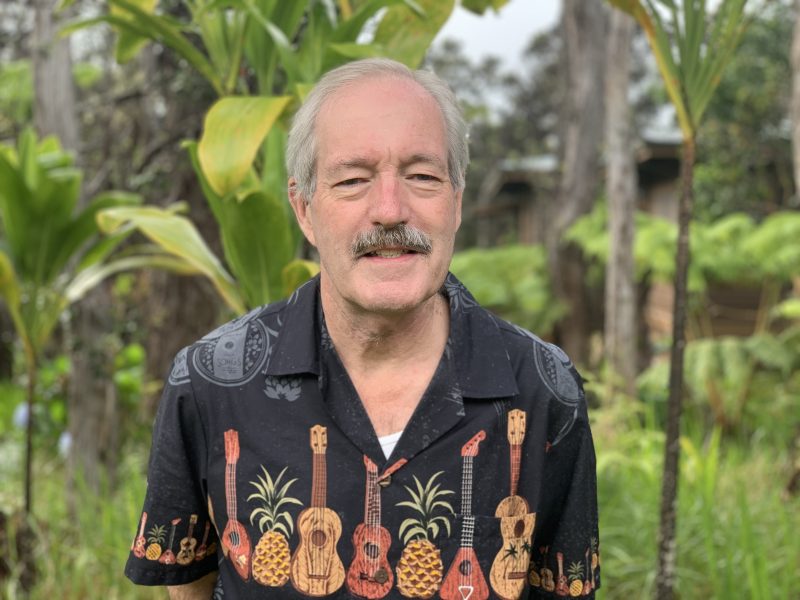 Steve Geiger
Webmaster and I.T. Specialist
Steve volunteered for Hawaiʻi Volcanoes National Park beginning in 2009 before becoming the webmaster for nps.gov/hawaiivolcanoes in March 2011, a position held for over 8 years.
He began working as webmaster for the Friends of Hawaiʻi Volcanoes National Park on June 3, 2019.
Steve and Katie have been married 48 years. They have 2 children and 8 grandchildren.
In his spare time, Steve enjoys restoring and repairing vintage vacuum tube hi-fi equipment. He has also been an avid home beer brewer for the last 20 years.
---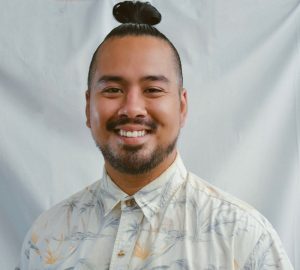 Moses Espaniola III
Guardians of the Trails Youth Supervisor
Moses Espaniola III is Guardian of the Trails Youth Leader with 8 years of experience working with youth and youth programs. He has worked alongside Hawaii Volcanoes National Park Youth Programs as a mentor and After-School All-Stars Hawaii Program as an instructor. He believes that serving the youth and youth programs of Hawaii have long-lasting affects that will strengthen communities. As a former participant and graduate of the Hawaii Volcanoes Youth Ranger Program he understands the positive impact when youth are supported and given opportunities to develop social and work experience. As the current Guardian of the Trails Youth Leader his goal is to lead and guide each youth to complete their daily duties and find a deeper connection to the surrounding areas In Hawaii Volcanoes National Park.