LEARNING ADVENTURES IN AND AROUND HAWAI'I VOLCANOES NATIONAL PARK
volcanology – geology – ecology – botany – wildlife – Hawaiian culture – archeology – history – hiking –birding – photography- service learning projects – more
SUPERINTENDENT'S MESSAGE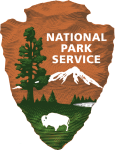 "Hawai'i Volcanoes Institute shares the park's educational mission as a partner providing quality programs that inspire and engage people in the understanding, appreciation, and stewardship of this remarkable national park."
– Cindy Orlando, Superintendent, Hawai'i Volcanoes National Park
Tuition & Member Discount
Field seminars are presented by the Hawai'i Volcanoes Institute, a program of the Friends of Hawai'i Volcanoes National Park, a non-profit organization. Field seminar tuition is on a per-person basis. Students (K-12 and college with valid student ID) are half-price. Field seminars are discounted up to 30% for Friends members. Non-members are welcome to join the Friends in order to get the member price.
Park Entrance Fees
For all field seminars and private tours, park entrance fees apply for those without passes. If you are a school group interested in a private tour, you may be eligible for an educational fee waiver.
Cancellation Policy
We will gladly refund your full amount up to 7 days prior to the day of the field seminar. Between 2 to 6 days, 50% of the cost of the field seminar will be refunded. If cancellation is within 48 hours of the start of the field seminar, 0% will be refunded.
While we understand that unforeseen circumstances may arise, our non-profit organization operates on a limited budget. If the Hawai'i Volcanoes Institute cancels a program, we will refund your fees fully, but cannot be responsible for the costs of any other travel or lodging you've arranged.
Insurance
We strongly encourage you to obtain trip cancellation insurance through your local travel agent. This insurance protects you against financial loss if you must cancel or interrupt a trip because of illness or injury to yourself, a family member, or traveling companion. In addition, you are responsible for providing your own health, accident, and car insurance.
Liability Release
Before the start of the field seminar, you will be required to sign our Acknowledgement of Risks & Photo Release form. A parent or legal guardian must co-sign if a participant is under 18 years of age. If your program includes a volunteer service-learning project hosted by the national park, you will also be required to sign the park's Volunteer Services Agreement.
Elevation & Weather
Kilauea Summit is located at 4,000 feet (1,220 meters), where temperatures may be 12 to 15 degrees cooler than at sea level. Please come prepared for the high elevation as well as for variable weather conditions, including sunny, windy, chilly, and/or rainy.
What to Bring
The items listed below are suggested for your comfort and enjoyment:
Drinking water
Bag lunch or snacks (depending on length of program)
Hat
Raingear
Warm, layered clothing
Sunscreen
Sunglasses
Backpack
Closed-toe sturdy walking shoes
Personal items (e.g., backpack, camera, binoculars, walking stick, etc.)
Transportation
You must provide your own transportation to and from the program's starting location. For those visiting from off island, we recommend renting a car.
Lodging & Meals
For multi-day private tours, we can gladly arrange your lodging and meals for an additional fee.
Park Information
For more information on Hawai'i Volcanoes National Park, including current weather, air quality, location, directions, maps, hours of operation, entrance fees, etc., please explore our Visit the Park page.
Leave No Trace
Leave No Trace is a national and international program that strives to educate all those who enjoy the outdoors about the nature of their recreational impacts as well as techniques to prevent and minimize such impacts. We invite you to read the Seven Leave No Trace Principles.
Accessibility
Anyone who requires an auxiliary aid or service for effective communication or reasonable modification of policies and procedures to participate in this program should contact the Hawai'i Volcanoes Institute at institute@fhvnp.org or (808) 985-7373 as soon as possible, but no later than 5 days prior to program start.