LEARNING ADVENTURES IN AND AROUND HAWAI'I VOLCANOES NATIONAL PARK
volcanology – geology – ecology – botany – wildlife – Hawaiian culture – archeology – history – hiking –birding – photography- service learning projects – more
SUPERINTENDENT'S MESSAGE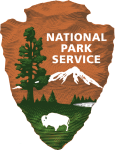 "Hawai'i Volcanoes Institute shares the park's educational mission as a partner providing quality programs that inspire and engage people in the understanding, appreciation, and stewardship of this remarkable national park."
– Cindy Orlando, Superintendent, Hawai'i Volcanoes National Park
Institute-on-Demand – Private Tours
Hi Lynette, Just wanted to thank you for everything because it was truly amazing. Rick could not have been better and he truly made the experience magical. I hope to be back soon and once I do, I will book again.
"Our trip was amazing with Susan. We learned so much from her knowledge of the volcano and its geology and biology. In the middle of the hike we stopped to rest with a group of teenagers. They were there as part of an Hawaiian chant competition. Susan chanted to them and then they chanted back to her. Truly a magical moment. It was a real highlight of our trip. Many thanks for your help in making this happen so beautifully."
– Katharine DeShaw, United States Artists (California)
"Attached is the evaluation form for Mr. Tim Tunison. He was AWESOME!  Special thanks…for your patience, time and consideration in making our school trip to Hawai'i Volcanoes National Park a 0
success."
– Rozalyn M. Todd, E.L. Bouie Traditional Theme School (Georgia)
"[Our Institute-on-Demand] program was well run and covered all interested topics. Thanks again for a great day at the park."
– Jason Vuckovic, The Westminster Schools (Georgia)
"Janice Wei shared the park with us with such care, knowledge and devotion to the magnificent natural beauty, history, geology and people who work with the park that we felt honored to travel it with her. Janis shared her love of the Park, the animals , the plants, moreover the whole Big Island so genuinely we experienced the Park exploration just as we had hoped. Janis was considerate of our pace, personal needs and interests. We learned so much more than had we gone on a commercial tour or on our own. What a feast for the mind and our spirits. Thank you all for offering these educational tours and please thank Janis for her time and generous gift of her years of learning and love of your miraculous Park."
– Sara & Jeff
Dear Liz & Lynette –
This card is addressed to you but please let all our guides – Cheryl, Rick, Tim & John – know what a great experience Penn State had at HVNP. Amazing expertise, thoughtful, thorough, & exciting information on that beautiful & dynamic park. We'll be back with students in 2021!
Aloha & Mahalo, Carolyn Mahan
– Dr. Carolyn Mahan
---
Hawai'i Volcanoes Institute – Field Seminars
"I attended the Saturday workshop, and thoroughly enjoyed it. Jack Jeffrey is so knowledgeable and very willing to teach others what he knows. Please consider that workshop a rousing success!"
– Jo Kim
"Just a quick note to say how VERY much my husband and I enjoyed the hike last Sunday. We learned so much – Darcy [Bevens] and Jay [Robinson] were exceptional teachers…. [We] will keep a look out for any other field experiences you plan."
– Genny Anderson
"Great programs. Extremely informative."
– from evaluation form
"Best trip I've had. Learning about area [was] excellent. [Please offer] more of the same caliber."
– from evaluation form
"Very much worth my time and money to participate."
– from evaluation form
"Ken Hon was a great presenter. He was fun, knowledgeable, and he was open to answer[ing] our questions. Also, his explanation of geology in [the] context of Hawaiian folklore was fascinating."
– from evaluation form
"I really appreciated the (very accurate) description of the difficultly level of the hike."
– from evaluation form
"Informative. Interesting. Great outdoor experience."
– from evaluation form
"Tim [Tunison] is a great presenter. Questions were welcomed and guided the presentation."
– from evaluation form